Uganda Gorilla Permits and prices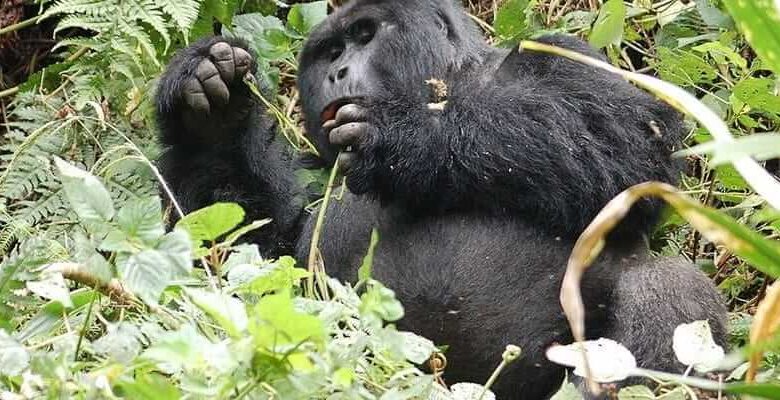 If you want to see gorillas in the wild, you'll need a permit. This allows countries to control the amount of people visiting gorilla groups. It also allows national parks to raise the money necessary to protect these endangered apes. The permits grant access to one trek and one hour with the gorillas. The length of the trek may vary, depending on where the gorillas are on any given day.
Habituation permits allow tourists to take part in the habitation process. This involves gradually encouraging wild gorillas to feel comfortable in the presence of humans, which is essential for tourism. The permits are more expensive, because guests spend four hours with the gorillas rather than just one.
The cost of a single gorilla permit in Uganda is US$700 per person while a gorilla habituation experience permit in Uganda costs US$1,500 per person.
Gorilla permits in Uganda are issued by the Uganda Wildlife Authority (UWA), a government body that manages tourism and wildlife conservation. It is possible to book the permits directly from UWA, but the most convenient way is to use a reliable tour operator. Most tour operators include a gorilla permit as part of the overall cost of a gorilla safari. This means you have to book in advance six months ahead for you to be sure of the availability and avoid last minute panic.
There are currently 160 permits available per day. These are split between the habituated gorilla families in Bwindi Impenetrable National Park and Mgahinga Gorilla National Park. A permit only grants access for a trek and one hour with the gorillas as well as four hours for habituation. It does not include any other costs, such as accommodation, transport, meals etc.
For gorilla permit cancellation, if you have only paid a deposit, you will not receive any refund on cancellation. If you have paid your permit in full, the following cancellation rules apply: 75% refund if you cancel your permit 91 days or more before your trek, 50% refund if you cancel 46 to 90 days before, 25% refund if you cancel nine to 45 days before and no refund if you cancel zero to eight days before.
If, however, you cannot trek due to illness (established on site), 50% of the permit fee may be refunded. This is to encourage people to be more honest about feeling unwell (even a common cold can be fatal for gorillas) and prevent the gorillas becoming sick.