Rwanda Luxury Gorilla Permits – Worth It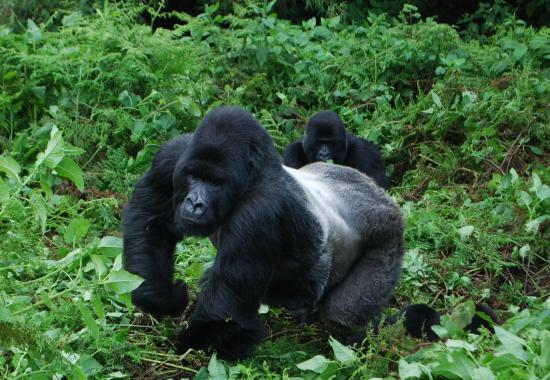 Rwanda is a small East-African country but gifted with a variety of wildlife and bird life in its national parks with the rare world's endangered Mountain gorillas being inclusive.
These Mountain gorillas are found in Volcanoes National Park and the gorilla permit in Rwanda costs US$ 1500 per individual.
One may be shocked at the price as to why it is such high but any gorilla trekker who will make it to Rwanda will attain a luxury tour right away from his or her homeland to the Park's headquarters.
Though the gorilla permit in Rwanda costs highly as compared to the other two countries (Congo and Uganda) which protects the Mountain gorillas but the price is really worth it due to the following reasons;
Unlike the other two countries, Rwanda has a direct flight (Rwanda Air Flights) which always fly from UK direct to Rwanda's airport (Kigali international airport) thus you will never get inconveniences in accessing Rwanda and then to Volcanoes National Park where you can experience the luxury gorilla safaris and other hiking adventures.
In arriving Kigali international airport, Volcanoes National Park is too close to Kigali city (only 2 and half hour drive) if you compare to the Parks in the other two countries whereby it takes 8 to 9 hours drive to access Bwindi Impenetrable National Park or Mgahinga Gorilla National Park in Uganda.
Therefore, you will access the Park easily and you will not spend much time while driving to the Park's headquarters of Volcanoes National Park.
Roads to the Park are all in the best condition; the roads from Kigali city to the headquarters of Volcanoes National Park are tarmac and clean too thus you won't get un – suspected diseases like cholera which will be caused due to dirtiness of the roads.
Therefore, the Park is easily accessed during any season whether dry season or wet season since the roads are clean and in a well condition unlike the dirt roads leading you to the gorilla trekking Parks in both Uganda and Congo whereby during the wet season, accessing the Parks will be somehow tough and difficult since the dirt roads will turn to be slippery with mud.
Volcanoes National Park allows easy tracking due to its lighter forest compared to the thick forests in Ugandan and Congolese gorilla trekking Parks plus the fact that Volcanoes National Park comprises of good luxury lodges where you will stay and have a comfortable stay since all the lodges have got restaurant, swimming pool, free WIFI and a bar and every bedroom in each room has mosquito nets on each bed preventing to be bitten by mosquitoes and other dangerous insects which disturb humans especially during the night.
The lodges are well facilitated and ever clean of which they include Five Volcanoes Boutique Hotel, Bisate Eco Lodge, Virunga Lodge, One and Only Mountain Gorilla Nest Lodge, Sabyinyo Silver Back Lodge, Jack Hanna's Guest House, Singita Kwitonda Lodge and Hotel Muhabura.
Thus, gorilla tracking in Rwanda is ever a luxury tour because everything is of good quality right from the lodges in Rwanda then to the accessibility of the Park itself plus the accommodation and the Park itself is luxury which even makes gorilla tracking in Volcanoes to be easier than in any other park.
However gorilla permits in Rwanda are also given out on a discounted price but on certain occasions like if you are to have a conference held in Rwanda, you are always emphasized to book for a gorilla tracking tour in Volcanoes National Park because you will be given a reduction of US$ 450 on the scheduled price of US$ 1500 and you will only be asked to pay US$ 1050 for the permit but only book if you are really sure that you are to have visit 2 parks in low season from November to May and you will be given a discounted gorilla permit.
Also, those on conference in Rwanda will offer you a discounted gorilla permit in Rwanda. Therefore, if you want another discounted offer is that you have to add another national park in Rwanda and your tour comprises of two or more Parks of Rwanda which will enable you to be given a reduction of US$ 230 on the US$ 1500 and you will only be required to pay US$ 1275.
Hence, whenever you are going to Rwanda for gorilla tracking, always remember to add another Park in Rwanda on your tour whereby you may add Nyungwe Forest National Park for chimpanzee tracking or Akagera national park for bird watching and game viewing in order to get discounted gorilla permits thus getting a luxury gorilla safari tour in Rwanda.