4×4 Rooftop Tent Car Camping in East Africa
Rooftop Tent Car Camping in East Africa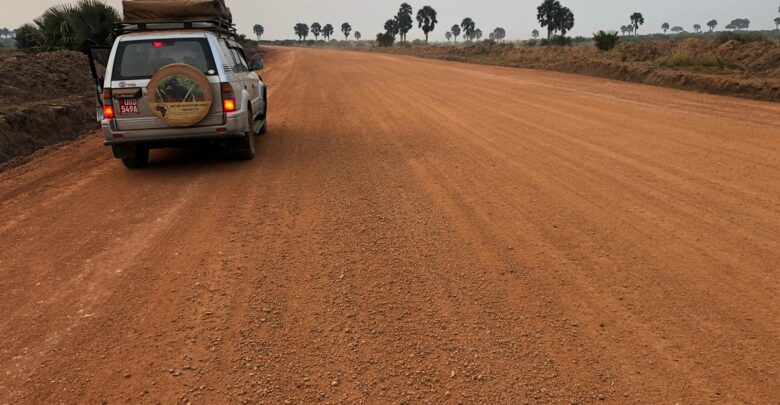 Whenever you think of having a wildlife trip in Africa, the first place to think of is the continent's eastern region which is fully packed of almost everything that makes Africa a touristic destination. Before, the region has been offering the escorted safaris and now today you can visit the region while on a road trip with private 4×4 car rental self drive car of your choice from 4×4 Rav4, Land Cruiser Prado, GX, V8 and some many.
Exploring East Africa in a 4×4 rooftop tent car (rooftop tent camping) is even funnier and more enjoyable. With your hired 4WD equipped with rooftop tent you can drive wherever you want to go across East Africa.
Every single evening you will have to set up your rooftop tent in the most beautiful spots of the region such as; Masai Mara, Amboseli, Samburu in Kenya, Lake Manyara, Tarangire, Serengeti and Ngorongoro in Tanzania, Bwindi, Kidepo, Murchison and Queen Elizabeth in Uganda.
You will sleep on top of the car roof in the wilderness and nothing is lovelier than listening to the roaring of lions while sleeping at night and then wake up amid the beautiful sounds of the African birds and monkeys, as well as enjoying the most beautiful sunrises from your tent.
The Rooftop tent camping in East Africa is honestly a dream come true and it's definitely a big must for your trip to East Africa. East Africa is widely known for hosting the spectacular annual wildebeest migration – hosted in Masai Mara and Serengeti as well as being the best destination for mountain gorilla and chimpanzee excursions.
Rooftop tent camping is really a best way of exploring East Africa's touristic spots! The tent on the roof of your car is set up and folded back in no time. You sleep safe and dry up there. The tent always stays nice and clean during your trip. The underside is not covered in mud, there is no dust blowing in and you don't bring in dirt with your shoes, so perfect!
Once you choose a rooftop tent, be assured of an extraordinary experience in the wilderness. Rooftop tents offer sleeping space and some cars can accommodate two roof tents to be fitted on.
Rooftop tent camping is for sure a safe and fine experience in the African wilderness. Among what is included in your rooftop tent car are usually; a mattress, cutlery, gas cooker, chairs, tables, a refrigerator, and others. You can also ask for navigation systems like maps and GPS, a phone and Wi-Fi.
Hiring a rooftop tent car is of course a bit pricier than hiring the one without a rooftop tent but what is more unique with renting a rooftop tent car is that you have hired both transport and accommodation at ago, making it cheaper on the other hand as most of the accommodations (lodges and camps) in the parks are always a bit dear!
Rooftop tent camping is originally from European countries but it has also become well liked in East African countries and it stands out as the best way to have a real and authentic touch of African wilderness ahead of it being cheaper. 4X4 Car Hire Uganda also stands out as the best rental company in East Africa specialized in offering such services; it's always delighted to work with its clients and it is not happy at all not until you come back very happy about your trip!