Self- Drive Safaris in Tanzania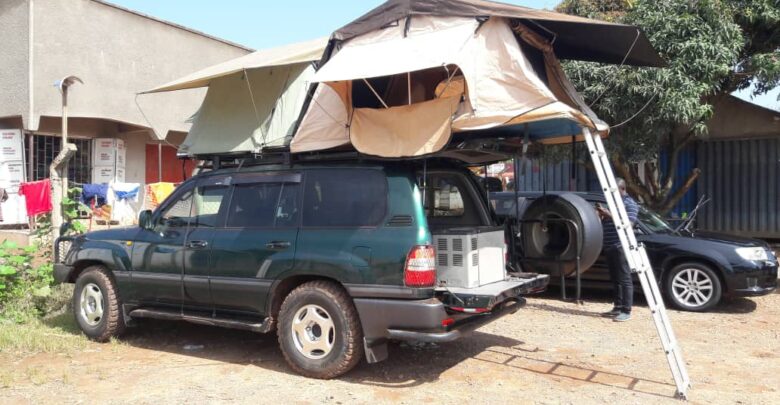 Tanzania is home to Serengeti National Park and Ngorongoro Crater; and this fact alone makes a solid case for declaring it Africa's best safari country. But, of course, there's much more than just these two places. Most visitors stick to the famed Northern Circuit and why not?
Besides the aforementioned destinations, with their unbelievable density of Big Five species and sublime beauty, this amazing region around the gateway city of Arusha also includes Tarangire, huge dry season herds and Lake Manyara (flamingos, tree-climbing lions and Rift Valley scenery) national parks which are awesome in their own right.
I rented a Toyota Land Cruiser V8 from 4×4 Car Hire Uganda. The car was not new but very well maintained. While we mostly drove in very remote parts of Tanzania on dirt roads and challenging passes, the car never had a single mechanical problem.
Also, the car was capable of tackling any obstacle along the way a great comfort when you only have yourself and the vehicle to rely on. Most of the country's main parks are easily accessible via paved roads or regular flights, and have a good range of facilities. The political situation is generally stable and Tanzanians have a well-deserved reputation for the warm welcome they extend to visitors.
The northern safari circuit takes in the world-renowned Serengeti migration, exclusive Grumeti, iconic Ngorongoro Crater, elephant-rich Tarangire, Africa's highest mountain (Kilimanjaro), scenic Lake Manyara and the historical and cultural hub of Zanzibar. These diverse attractions make for an incredible safari itinerary in a wildlife-rich region synonymous with natural beauty and animal sightings of the highest order.
There is good reason why everyone, including myself, loves about the wildlife viewing, lodges and safari experiences on offer in northern Tanzania. While you are unlikely to have the place all to yourself, especially at migration time, a safari around the northern circuit delivers a phenomenal wildlife experience at any time of year except for rainy April.
The southern half of the country is far less visited and espouses a powerful sense of wilderness and wildness. The more remote south is the place experienced African safari connoisseurs escape to in search of wildlife without the crowds. Your logistics and travel arrangements might be more complicated, but your safari will be well worth the extra effort as you unlock some true African gems.
From the huge wilderness expanses of the poaching-ravaged Nyerere National Park (formerly Selous) to the massive herds that roam across Katavi and the Ruaha – Rungwa ecosystem, this is an extraordinary region indeed. Primate-lovers should include a visit to Gombe Stream or the Mahale Mountains to see habituated chimpanzees, rounding off an incredibly memorable safari extravaganza in an amazingly diverse country.
No summary of Tanzania would be complete without a reference to Kilimanjaro, which attracts over 35,000 trekkers every year. Technically, it's like climbing an enormous hill, but its altitude of nearly 6000 metres makes it a huge challenge. Don't underestimate this go at a slow pace and drink plenty of fluids to increase your chances of success to the summit.
Although the fifth highest peak in Africa, another less-climbed summit is Mount Meru in Arusha National Park, with wonderful views of Kili from its summit. At 4565 metres and taking only 3 days, it may seem an easy option but I hadn't expected its unrelenting steepness – it's the short, sharp shock of Africa's Big Five mountains. Again, don't underestimate it!
To recover from your efforts on safari or trekking, there are plenty of gorgeous Indian Ocean beaches. If you prefer less developed places, try the islands of Mafia or Pemba, the beaches may not be quite up to Zanzibar's standards but the crowds are fewer and the pace of life is beautifully slow. Mafia is also an ideal place to swim with whale sharks, a truly special experience.
Alternatively, head to Rubondo Island on Lake Victoria you wouldn't want to swim in the croc – infested lake, but you can go tiger-fishing, bird-watching and track chimps in this Noah's Ark of a nature sanctuary that's home to giraffes and elephants too.