4×4 Car Rental – Your Gateway to Kenya & Tanzania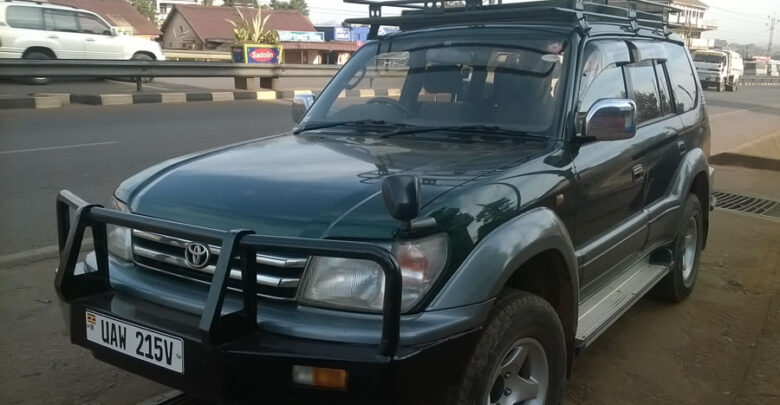 We went to a Travel Fair in Kenya in 2019 looking for ideas for our honeymoon planned to be in September 2020 but because of Covid-19 we extended it September 2022. We wanted to travel to Tanzania, Kenya and Uganda. We didn't know exactly what we wanted, but Safari was very high on our wish list.
After speaking to so many travel agencies and safari companies none had picked our interest, and we were just about to give up on the idea of a safari trip in East Africa when we met 4×4 Car Hire Uganda and this car rental agency was offering same services as the Southern companies and though they didn't have Toyota double cabins but they had Toyota Safari Land Cruiser with driver which was our interest and driver was provided and all the time we had new experiences from this guy due to the experiences he has as far as tourism is concerned in East Africa.
We decided to return to Kenya for our first post-Covid-19 September 2022 trip we had I planned to travel. For me, this was "spur of the moment"! I reached out to Maike and hoped he'd be able to pull my desired camps together on short notice. He did it and made a few tweaks that truly made this a trip of a lifetime. 4×4 Car Hire Uganda were very flexible, helpful and understanding with the whole situation, and today we're so glad we postponed rather than cancelled our trip.
We got a lot of good information all the way from booking the trip, before departure, and through our whole stay in Kenya and Tanzania northern circuit.
We had a meeting with Moses close to departure where we finalized much of the details, and his know-how of Tanzania and what it can offer, and also his down-to-earth approach really made us feel comfortable and excited about going.
Arriving in Tanzania we spent 2 nights at Tanzania Explorer's Villa in Dar to get acclimatized to temperature and culture. And their staff welcomed us in such a manner that we quickly felt at home.
From there we went to Mikumi National Park, and spent 2 days in the park and stayed at Vuma Hills lodge which has a great view of the park. Mikumi/Vuma Hills gave us a great introduction to Safari and we got to see so many animals in a short amount of time there.
Next stop was Udzungwa Mountains, and Hondo lodge where we got to live amongst the baboons visiting the camp site regularly. We also had a trek in the mountain witnessing and also taking a cold bath in the spectacular Sanje Falls.
Our final safari destination was Ruaha National Park and Ruaha Hill Top lodge with one of the most amazing views of a scenery we've ever witnessed. Our Safari guide Sam, was highly knowledgeable about animals, the parks and so much more. His great humor and calm demenour made him a great travel companion for the week we had of safari experience in Tanzania.
We saw so many animals, got very close to them and spent a lot of alone time with animals. This much due to the vast experience of Sam and Tanzania Explorer which recommended where to go and to get up early to start the day before most others.
When staying at the lodges we also saw how fortunate we were to have chosen such a professional travel company and safari guide such as 4×4 Car Hire Uganda and Sam, as there were others not having the same experience we were having with less skilled guides.
We traveled to Kenya and the safari included Samburu, Aberdare, Lake Nakuru and then finished up in Masai Mara. It was totally unbelievable; we still nearly have to pinch ourselves that we actually went and done it and what we actually got to see. A special mention to our guide Ambrose, he is a total legend. I'm not sure if he is just very lucky or just awesome at his job.
We would constantly be seeing animals up close and be totally on our own. We'd then come across the same spot later in the day and the other jeeps would be all scrambling around competing with each other trying to get shots. It happened so often I get the feeling that he is just very good at his job and not lucky. He really made the holiday for us, fair play Ambrose
4×4 Car Hire Uganda have surpassed our expectations in every area of our time with them when it comes to service level, knowledge of Kenya and making us feel welcome and cared for. We can highly recommend 4×4 Car Hire Uganda if you're thinking about going on Safari and/or visiting Africa. You will not be disappointed!
A big thank you to Moses and his team for making our honeymoon even better than we had dreamed of. We hope we'll be able to return one day, and we'll definitely book our trip with Tanzania Explorer again!
I did a private safari. Kenya was a wonderful country to visit. I found most people there to be approachable. It has a very tourism heavy economy so it has a lot of services and amenities that help travelers enjoy their trip. I was lucky enough to see all of the big five in one day at Masai Mara. I had less luck with wildlife and bird watching after that, but you cannot control where animals will show up. Despite that I saw all of the animals and enjoyed the landscape.
If I did it again, I would try to stay at lodges inside the parks. That's way you can go for an early morning game drive, return for lunch and relaxation, and the do an evening game drive. I would also try to spend several days at one or two parks instead of trying to visit as many different parks as possible.
Visits to Masaai villages are a must. I loved taking a boat tour at Lake Naivasha to see birds. I did get great sunrise pictures on a hot air balloon ride. However, for the cost, I would probably skip it in hindsight given I had no luck spotting animals doing it.
Make sure you have sufficient cash in small bills for tipping staff. I did not and was embarrassed when I had to find people later to tip them. Also, be prepared to haggle over prices, especially souvenirs. It is better to have someone with you while shopping.
Do bring lip balm, even with it my lips dried out. Goggles might be better than sunglasses when it gets dusty. Unless you are doing some very serious photography, a tripod probably won't be used because you spend most of your time in the vehicle. A sleeping bag is probably not needed at lodges. All of mine had comfy beds with sufficient blankets.