Affordable Uganda Car Rental Services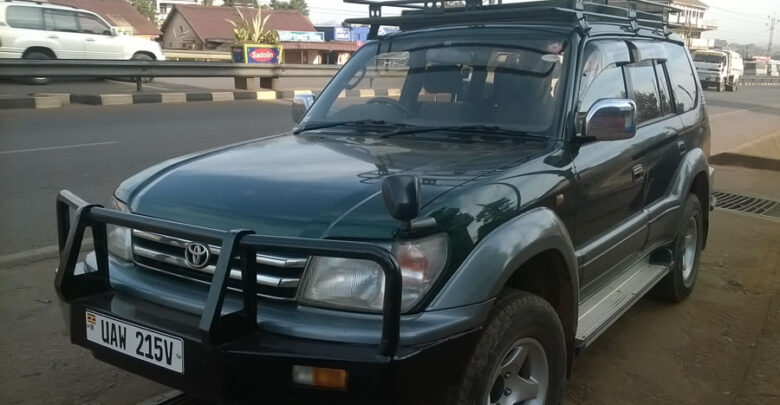 Do you need to travel to Uganda for your holiday but you are wondering where to start from??, you wish to have fun and take up a holiday in Uganda but you are still stack!!,
Do you want to travel for research and other business duties!, don't worry since we have covered your needs here at 4×4 car hire Uganda, we always do our level best to make sure that we satisfy our client's needs since we have got all types of vehicles that suit your needs.
As affordable as we are, we try to offer the best vehicles but at a low price compared to our rivals and this has made us a number one priority.
At 4×4 Car hire Uganda, we do airport transfers to and for basing on your destination point and where you want to be picked and dropped, providing self-drive renting services and driven safaris are among our areas of expertise.
From our car fleet, we have got Toyota Rav4 which is rented at $48 per day, Land cruisers TZ and TX, Safari vans, Premio, coasters and all these are of affordable prices.
On top of these vehicle, to those who don't wish to move with their own camping gears and these include tents, sleeping mattresses, sleeping bags, folding tables and chairs, Masaai Mara table cover, cooking items, gas can cooker, small cooler box just to mention but a few.
To those who would wish to travel with their children, we also do hire child seats at $60 per rental, all these will be provided to you upon arrival, we have got flexible terms and conditions though other factors may remain constant.
Renting with us a vehicle you need to be at least 18years of age, well equipped with a driving license with your own insurance from your country though our vehicles have got a comprehensive insurance coverage.
To those who would wish to travel to Uganda or any other country in east Africa, we can also do for you accommodation booking with all different levels of hotels and lodges, mid-range, luxury and budget lodges and hotels, this will facilitate yourself drive holiday since you will only be remained with traveling role as we do others for you.
In additions to that we have got unique offers as we provide affordable GPS plus a Uganda Travel Map, cell Phones with local sim card, Bradt Guide, and we also do Driven safaris since we have got experience drivers who will make your car hire safari a memorable one.
Discover Uganda and other countries of East Africa with one of our vehicles from the fleet, vehicles with open roof tops that will give you a nice game drive safaris, taking photos while in these comfortable vehicles will be a great experience for you, we have got vehicles that can carry from 4-30 people and therefore we have covered all of you who prefer traveling in groups and those who prefer private safaris.
All this make us number one Car Hire Company within Uganda and east Africa at large and renting a vehicle with us will be our pleasure as we wait to serve you with exceptional smile.