Visit Dodoma the Tanzania's Capital City
Dodoma the Capital City of Tanzania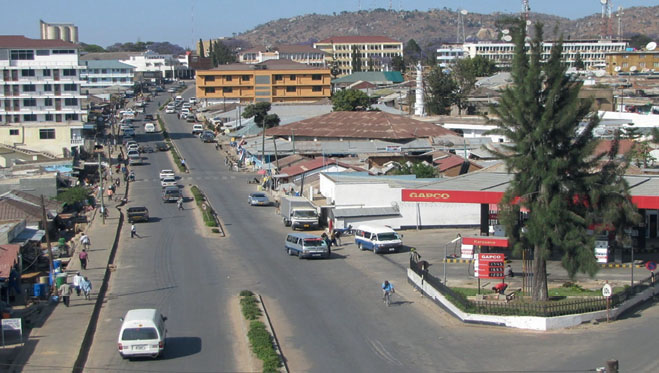 This anonymous capital city has both cultural and natural wonders worth exploring if you opt traveling to the Tanzanian hinterland. We've collected seven of the most interesting places to visit in and around the city.
Simba Hill
Also known as Lion Rock, this hilly formation topped by handful of jutting boulders is definitely the city's most iconic landmark, serving as a backdrop visible from virtually any point within town. Despite its location on the outskirts of Dodoma city center, Simba Hill is easily and cheaply accessible by Dala Dala minibus service, making it a great option for a half-day hiking trip.
Reaching the top takes roughly three hours, while depending on your route uphill you might come across the prime-minister house, blending quite remarkably into its rocky surrounding.
Bunge – Parliament complex
Following the independence of countless African nations during the 1960's, some countries decided to move their capitals away from the coastal cities inland to a more neutral location, unrelated to any local tribe or colonizing power. Tanzania followed suit in 1974 and relocated its capital city from Dar es Salaam to Dodoma, back then a remote village nestled at an ancient crossroad between the coastal region and Lake Tanganyika.
The parliament complex was inaugurated in 2006 after decades of logistic difficulties and delays, comprised of the National Assembly and other governmental buildings. This edifice charm lies in its simplicity and the lack of any cultural references, reflecting unapologetically the emergence of the brand new country, determining its own destiny.
The Anglican Cathedral
One of the most significant marks laid by the contact between Europeans and Africans during the last two centuries is the adoption of Christianity by the majority of the population in sub-Saharan Africa. Tanzania as a former British colony experienced waves of missionary activity resulting in a vibrant and diverse Christian community, splits almost evenly between Catholics and Protestants.
Among Protestants, only 20 percent identify as Anglicans, yet despite their relative small share, this community is evidently thriving, partly manifested by the marvelous cathedral dominating central Dodoma.
Gadhafi Mosque
Named after the late Libyan dictator who funded most of its construction, Gadhafi Mosque is by far the largest mosque in Tanzania and the second one in East Africa, surpassed only by another Gadhafi Mosque, in Kampala, Uganda.
The mosque capacity of 3000 – 4000 worshipers makes it the most massive religious building in Dodoma, culminating to its full glory during Friday prayers, while its proximity to the airport brands it as an unofficial gateway to the capital, enhancing its importance even further.
Architecturally, the mosque features a relatively minimalistic design which lacks noticeable amount of ornaments, focusing almost entirely on creating a pleasant place for worshipers, reflected partly by a colonnade protecting from the strong African sun and a spacious entrance plaza acting as a gathering place during religious holidays.
Nyerere Square
Carrying the name of the modern Tanzania founder, Julius Nyerere square is definitely the most important public space in Dodoma, paying tribute to a national and continental heroic figure who peacefully liberated his nation. Despite his controversial political career and failed economic policies, Nyerere is still revered in Tanzania, a fact which is manifested by the well-maintained square dominated by a statue of him holding his well-known ebony stick as a sign of authority.
Besides being a magnet for visitors and locals alike due to its aforementioned importance, Nyerere Square is also a multi-functional plaza consisting of a decent and pleasant garden as well as informal hawkers market, offering local merchandise and souvenirs.
Kondoa Irangi Rock Paintings
One popular image of Africa in the minds of most outsiders is primeval tribalism spanning over endless grasslands coexisting with wildlife, while it's hardly the case nowadays, one such hunter- gatherer tribe, the Sandawe people, still exists and prospers around Dodoma to these days.
Since written language and any long standing architectural structures are absent, the only relic of the Sandawe tribe pre-modern existence is a cluster of rock paintings found around the town of Kondoa, roughly 150 km north of Dodoma.
Recognized by UNESCO as a world heritage site, the Kondoa Irangi Paintings are numbered around 1,600 and scattered at about 200 different sites, depicting both elongated figures of people, wild animals such as elands and giraffes and haunting scenes. The most famous and accessible site is Irangi hills near the village of Kolo, 3 hours' drive from Dodoma.