Best Local Beers to Take on Tanzania Safari
Local Beers to Take in Tanzania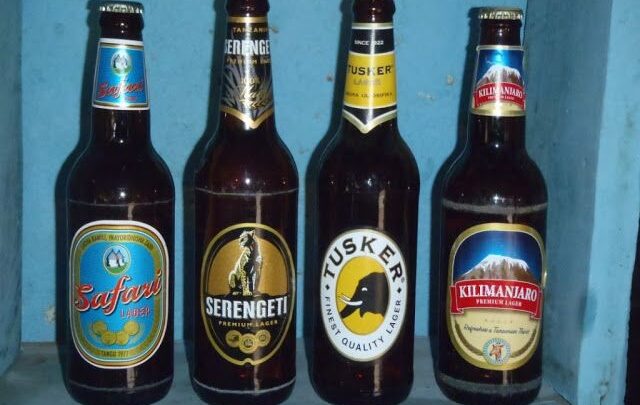 Whether you are on safari in Tanzania enjoying a breath-taking sunset or sitting in a hammock on the beach in Zanzibar, it is always nice to replenish your thirst with a cold beer. Beer is important in Tanzania and it is consumed by millions every day. In fact, Tanzania ranks at number 6 in all of Africa in terms of beer consumption.
The country has two leading breweries, Tanzania Breweries Limited (TBL) and Serengeti Breweries (SBL). TBL was founded in 1932, nationalized in 1976 and after 25 years of failed operations the company was bought by SAB Miller who it still holds the majority of the shares today. Serengeti Breweries was founded in 1988 and is TBL's closest competitors. Both these companies are vital to the Tanzanian economy.
So how many types of domestic beer brands are there in Tanzania? Eight!
Most beers come as 500ml bottles although cans are also sold. In local bars, beers cost around 2500 shillings ($1,25) and in lodges you can pay between $3-5 per bottle.
Kilimanjaro beer
TBL Alcohol volume 4.5% Premium Lager
A smooth nose, not too malty and not too strong. The flavour is crisp but light and it doesn't have a strong after-taste. It is a great all-round light beer.
Serengeti beer
SBL Alcohol volume 5.5% Premium Lager. it has a slightly crisp taste with a strong malty finish. Its flavour is definitely unique and different from the other beers.
 Safari Lager
TBL Alcohol volume 4.8% Pale Lager. It has a bitter yet aromatic nose, has a good full body and a nice after-taste.
Ndovu special malt is an excellent beer, however it is sold in 330ml bottles which means you pay more for less. This one is my favourite!
Tusker Beer
TBL Alcohol volume 4.2% Pale Lager
This beer is quite bland, with some sweet notes and a soft finish.
In Tanzania beer is usually drunk with the national classic, Nyama Choma, barbequed meat. A useful phrase to learn at home and use in Tanzania are: 'naomba bia baridi', please can I get a cold beer.