Where to Go in Dar es Salaam – Tanzania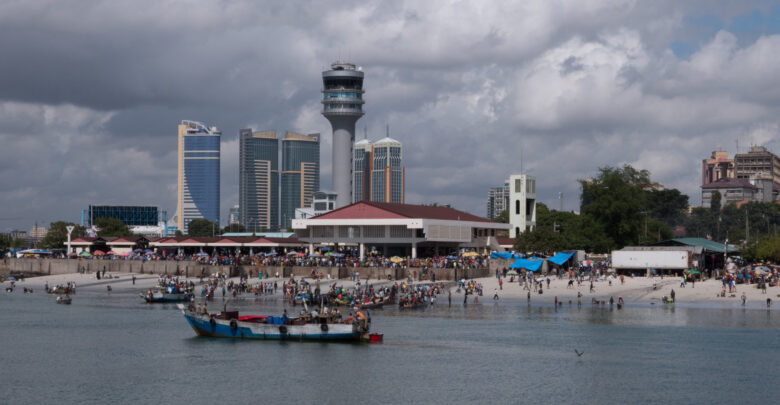 Dar es Salaam, a major city and commercial port on Tanzania's Indian Ocean coast, grew from a fishing village. The open-air Village Museum has re-created the traditional homes of local and other Tanzanian tribes and hosts tribal dancing. It's part of the National Museum, which offers Tanzanian history exhibits, including the fossils of human ancestors found by anthropologist Louis.
The Gothic-style Roman Catholic Church is home to the Archbishop of Dar es Salaam. Try to stop by on a Sunday (English mass is available at 8.30am and 11am) to hear the choir and see the amazing architecture.
Mbudya Island
For those looking to escape the bustling city for a day, Mbudya Island is the perfect place to go for a relaxing respite of beautiful beaches, clear waters and amazing seafood. You can take a short boat ride here from many points along Dar es Salaam's harbour – just ask a local boatman or arrange a fare near the White Sands Hotel, the Slipway or Kunduchi. Snorkeling and cabanas are available at a price or you can bring your own supplies for a day of rest and relaxation.
Kivukoni Fish Market
For those looking for an authentic Dar es Salaam experience, the Kivukoni Fish Market is the place to go. It's a great opportunity to witness the blending of cultures and business in a traditional Tanzanian setting, and you can catch some excellent photos of fishers unloading their wares along the docks. Just come prepared with a strong stomach the stench is not for the faint of heart.
Coco Beach
Also known as Oyster Bay, this beach is located right on the Msasani Peninsula. You'll find an abundance of tasty street food snacks served here, as well as an occasional concert. Be sure to check the city events guide for its schedule of live music and beach parties. For those looking to check out the nightlife, New Maisha Club is a popular nightclub located right along the beach.
The Askari Monument
Unveiled in 1927 as one of three statues displayed throughout former British Africa, this cast-bronze statue depicts an askari soldier in WWI uniform, his bayonet pointing towards the harbour. The statue serves as a reminder to honour those who fought in the British Carrier Corps. You'll find this figure at the centre of the roundabout between Samora Avenue and Maktaba Street, allegedly marking the exact centre of downtown Dar.
Mwenge Woodcarvers Market
A great place to buy souvenirs, the Mwenge Woodcarvers Market features dozens of open-air stalls selling a variety of products, but it is best known for its sculptures and wood carvings. Be sure to take a look around before purchasing so you know your options, and don't be afraid to bargain.
National Museum and House of Culture
A great place to visit to learn more about Tanzanian culture, the National Museum and House of Culture hosts a range of pieces, from fossils and bones to carvings and statues. It also has a collection on the history of the slave trade and colonialism, as well as a number of cars that belonged to the country's first president. It's a good way to spend a couple hours for those looking for an educational experience.
Udzungwa Mountains National Park
For the bold and adventurous traveler, Udzungwa Mountains National Park has breathtaking views and friendly local guides to lead the way. Located five hours north of Dar es Salaam, this park makes for a great weekend trip of hiking and exploring the beautiful Tanzanian wilderness.
The village museum showcases over a dozen different types of traditional Tanzanian huts. The museum is interactive because you can enter and explore the huts, and there are also dance and music performances available for an extra price. Located about six miles north of the city centre, it's a good place to go to learn more about rural Tanzania's customs and traditions.
Tinga Tinga Arts Co-operative Society doesn't look like anything impressive, but don't let the facade fool you. Inside, you'll find a host of local artisans offering artwork based on the popular TingaTinga art movement. It's a great place to pick up a unique souvenir and support the local economy and artistic community before heading home.